Testimonials
July 28, 2014
Just wanted to give you a great story of the impact you have had on our current recruitment campaign. A small county only had one foster family licensed and they needed more families. Since the campaigns started, we referred eight families to them who saw the billboards and responded. Two new families have been licensed and two more are in the process.

Colleen M. Ellingson
Chief Executive Officer
Coalition for Children, Youth and Families
---
July 1, 2014
I just wanted to follow up with you about the Outdoor Advertising Association's incredible gift. When we look at the value of your gift, we are continually humbled by everyone's generosity.

As I drive through the state and talk to people about the campaign, the message we get is that the billboards are doing their job - families are calling county/human service/child welfare agencies to start the ball rolling and attend an information meeting. We couldn't make that happen without your members.

Colleen M. Ellingson, CEO
Coalition for Children, Youth, and Families
---
October 24, 2013
Thank you for donating space on billboards and your time, freely, to alert families to the needs of foster children. My husband and I are now looking at becoming foster parents and in the future, adopt children. I appreciate your charity and may God bless you all.

Holly L.
---
March 2012
I just wanted to say "Thanks" for the help you provided us in getting billboards displayed. Your advice proved to be invaluable. I am so pleased with the results that I am looking forward to doing this again next Spring. Please know you are appreciated.

Craig W. Carpenter
Lt. Governor Marketing
District 35
Toastmaster's International
---

April 16, 2012
To The Members of the Outdoor Advertising Association of Wisconsin:
You have changed the face of foster care in Wisconsin with your support over the past six years - from a very negative view of foster kids are bad kids and foster homes are bad homes to a very positive view. You've given foster parents a real sense of pride and appreciation for what they do. The total amount of your donation since 2005 is over $1 million, more than double what we have received in state dollars for advertising.

Last year was a very special year for us with the "Turn a Life Around" campaign. We came to you with a very challenging request for a commitment to two months of advertising space to launch the "Upside Down" tease and reveal billboards but you came through for us big time. You made this campaign happen with this very important first step, and the result was more than 14 million media impressions, more than half of which were billboards! The total campaign was worth $1.2 million, an unprecedented focus on foster care in this state. Not only did we get a 475% increase in inquiries during the month of May 2011, that number remained very high - 280% more - for six months following the campaign. And our follow-up indicates that 19% of the families who inquired are in the process of being licensed. That's double the national average for families who start the process.

We have learned that outdoor advertising is an extremely effective medium for helping recruit foster parents. People typically think about fostering for a long time before they go so far as to make a call. Billboards do a fantastic job of reminding them every day that they have an important decision to make.

Thank you for turning lives around every day.

Cordially,
Colleen M. Ellingson
CEO
Adoption Resources of Wisconsin
---
May 24, 2011
Governor's Foster Care Award
Wisconsin's First Lady Tonette Walker and Department of Children and Families Secretary Eloise Anderson presented the 2011 Governor's Foster Care Award to the Outdoor Advertising Association of Wisconsin.
---

May 18, 2011
To Our Wonderful Friends at the Outdoor Advertising Association of Wisconsin:
We would much prefer to be there in person to express our thanks, but since we can't we thought it was very important to tell you what a key role you have played in recruiting foster parents in Wisconsin.

First of all, you've been a vital part of our recruitment efforts for the past five years, with over $1 million in billboard donations! You've helped potential foster families make the decision by reinforcing the message over and over again, often daily or even more frequently. We know the billboards make the phone ring; when people call, they say, "I saw a billboard on the way home."

Second, you've also made a major contribution in retaining good foster parents. Turns out, when they see the billboards, they feel valued and respected, and therefore motivated to continue.

Finally, and most recently, you have enabled us to pull off the most ambitious and comprehensive foster parent recruitment campaigns ever, the "Turn a Life Around" campaign. We've had feature stories, editorials, opinion pieces, TV news stories, public service announcements, Facebook and Twitter. But it all began with those crazy upside down billboards that you so generously donated, two months in a row!

And of course we want to give special recognition to Janet, who tirelessly coordinated this effort throughout and who won't even let us buy her a cup of coffee! Janet, you're the best.

Don't ever doubt that you all, individually and collectively, make a difference for Wisconsin's children every single day.

Cordially,
Colleen M. Ellingson
CEO
Adoption Resources of Wisconsin
and
Marilyn C. Boeldt
Director of Development
---
August 16, 2010
I just wanted to send a great big THANK YOU to you and Collins for helping make our Parents Who Host Lose the Most Campaign a success.

I say this, as we had many people notice the billboard and put together that the campaign was a part of our coalition's campaign. This is something special for us, as we are quite a new coalition in the area. The feedback regarding the billboard has been very positive. I have to admit that when I saw the billboard, for the first time, I got the chills.

We truly appreciate the time you put into finding a location for us, and Collins for donating that billboard space for our campaign. It is champions like you all that help make our communities a better place and we could not be more grateful to have had that support from you.

Sincerely,
Lillian Pinero
SPF-SIG Coordinator
Burnett County Adolescent AODA Prevention Coalition
Siren, WI
---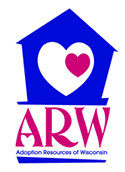 At the beginning of 2005, Adoption Resources of Wisconsin was awarded a contract from the State of Wisconsin to create a Foster Care and Adoption Resource Center. In addition to the program activities we were to offer, we were faced with promoting a brand-new project on a very tight promotional budget.

I remembered from my long-ago days in an advertising agency that outdoor advertising companies sometimes donate space. I called Jay Guidinger from Lamar Advertising, who directed me to Janet Swandby, Executive Director of the Outdoor Advertising Association of Wisconsin.

I explained to Janet that we needed statewide presence in order to build awareness of this new service available to people thinking about fostering children. While OOAW had never done a project quite this large, and Janet knew it would take a great deal of coordination on her part to make this happen, she nevertheless took it to the members, who endorsed the project enthusiastically.

We're now at the beginning of the fourth year of this partnership, and everyone involved on our side- ARW staff, our partners in this project, foster care coordinators throughout the state, the Wisconsin Department of Children & Families - is thrilled with the results. Not only has the OOAW multiplied the impact of our advertising budget fourfold by donating more than $250,000 worth of space, outdoor is the perfect medium for the Foster Care and Adoption Resource Center.

The decision to become a foster parent is life-changing, and requires careful consideration. We know from research studies that families often think about fostering for a year or two before picking up the phone to get information. Passing a billboard about becoming a foster parent daily keeps that decision process in the forefront of people's minds. More than one new foster parent has said, "That billboard was like a sign from God!"

We know that the billboards have been effective. One foster care coordinator in an urban area told us thatshe had 25 new families in one year who came to her because they had seen the billboards. Not only were those 25 families interested, they also met the licensing requirements -and the value of a new foster family to the state is about $10,000 eachl Thus, this campaign has garnered another $250,000 worth of value. The Department of Children & Families is so excited about this project that they are adding "billboards" as a referral source in the state child welfare data system so that we can gather even more accurate information about the effectiveness of outdoor advertising.

In addition to all those things, which are the kind of results we expected from this campaign, there has beena completely unintended but wonderful consequence. The billboards make foster families- the oneswho are currently caring for Wisconsin's neediest children -feel valued and respected. Every time they drivepast a billboard, they understand that someone knows what they do is truly important.

Advertising campaigns don't get much better than that!

Marilyn C. Boeldt
Director of Development & Communications
---
The Outdoor Advertising Association of Wisconsin named
2007 Adoption Advocate of the Year!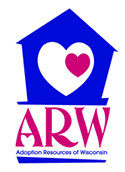 Award presented at the 12th Annual Adoption Celebration in November 2007
"When Adoption Resources received the contract to begin the Foster Care and Adoption Resource Center for the Wisconsin DHFS, we knew we had taken on a big challenge: to create a statewide public awareness campaign on a very tight budget. We also knew that research indicates people typically think about becoming a foster parent for a year or more before actually making the call.

That made outdoor advertising a perfect vehicle for this project. After a couple of phone calls, we found that Outdoor Advertising Association of Wisconsin: a statewide trade association representing the outdoor advertising industry. Though they had done many statewide public service campaigns before, we were asking them to take on their largest campaign ever. Not only were they ready and willing, they were up to the challenge!

Many OAAW members have been extremely generous with their contributions of both poster-sized billboards and large billboards: Adams Outdoor, Clear Channel Outdoor, Collins Outdoor, Hoey Outdoor, Jag Outdoor, Jones Signs, Lamar Advertising, Next Media and Ten Pas Signs. So many locations were offered, in fact, that we had to turn some of them down.

This campaign has been extremely effective in generating calls and e-mail inquiries to the Foster Care and Adoption Resource Center. The billboards have kept the concept of fostering in the public eye for more than a year and a half.
Colleen M. Ellingson
CEO of Adoption Resources of Wisconsin
---
September 30, 2006
"Thank you so much for your help and support. We have received hundreds of calls generated from the billboards and have quite a few people enrolled in school as a result. Thank all of your members once again for this wonderful opportunity. You have truly helped to benefit the volunteer ambulance services, first responders, and fire departments in Wisconsin through your generous donation."
Don Hunjadi
Wisconsin EMS Association
---
September 18, 2006
"I was so surprised and appreciative when I saw the depression billboard go up on I-43 in Sheboygan County. In fact, I used its message today in addressing a group of 75 Rotarians. . . The billboard also provides a wonderful reminder of the importance of participation in National Depression Screening Day which we are coordinating in Sheboygan County."
Beverly Randall
Executive Director
Mental Health Association in Sheboygan County
---
July 26, 2006
"When the Wisconsin Organ Donor Network wanted to launch a provocative on-line campaign to reach new and potential organ donors, they turned to the Outdoor Advertising Association of Wisconsin for help. The OAAW donated outdoor advertising space featuring the faces of people both young and old, accompanied by only the copy, whyiamalive.com. Once online, visitors to the site discover these people are all alive because they received an organ. They can then pass the story on to a friend or find out how to become an organ donor. The campaign is aimed at reaching out to a younger audience. Specifically, people who want to be an organ donor but haven't taken the necessary steps to do so.
The non-profit marketing agency, Serve, donated the creative for the campaign. Working with the OAAW's Executive Director Janet Swandby, Allan Atkins of Independents Service Corporation along with OAAW members Lamar Advertising and Clear Channel Outdoor was a pleasure. Their donation of space to the two-month campaign will help significantly raise awareness for organ donation in Wisconsin. I can't thank them enough for their generous contribution."
Gary Mueller
Creative Director
Serve
---
June 30, 2006
"Everybody I talked with at the OAAW was just fantastic to work with. They were all very excited about helping us recruit foster parents and made this campaign happen in record time."
Marilyn C. Boeldt
CFRE Director of Development & Communications
Adoption Resources of Wisconsin
---
June 29, 2006
"Through the generosity of the members of the Outdoor Advertising Association, we have been able to reach thousands of Wisconsin citizens with our message on becoming a foster parent. The more people we can reach, the more potential homes we have for children who are in need of a safe and loving home. This is such an important issue and we are grateful for the support of the advertising community."
Jessica Doyle
First Lady
State of Wisconsin
---
June 28, 2006
"Please extend our deepest thanks to all the members of the Outdoor Advertising Association for their incredible gift of $110,000 in billboard advertising space. You took our tiny little advertising budget and turned it into a huge, successful statewide campaign.
Foster parents and foster care coordinators call us every day to tell us where the billboards are and how great they look. Phone calls from individuals interested in foster parenting are also increasing."
Colleen M. Ellingson
Executive Director
Adoption Resources of Wisconsin
---
May, 2005
"All of the members of OAAW are true lifesavers. On behalf of all the dogs, cats, puppies and kittens who were placed into loving homes during Pet Adoptathon, thank you from the bottom of their hearts."
Marilyn Di Toro
and all of the people and pets
at North Shore Animal League America
---
June, 2003
"On behalf of the March of Dimes, I would like to thank you for your media sponsorship of the 2003 WalkAmerica events in Southeastern Wisconsin. Nearly 1,200 individuals participated in the nine events throughout Southeastern Wisconsin, making it one of our most successful seasons ever. Your sponsorship and support helped us to raise over $240,000 to improve the health of babies by preventing birth defects and infant mortality. This is a revenue increase of $50,000!"
Jennifer A. Novotny
Communications Coordinator/Community Director
March of Dimes
---
June 19th, 2001
"The March of Dimes has completed a successful 2001 WalkAmerica season, thanks in part to the support we received from the outdoor advertisers throughout Wisconsin. Our media partners play a vital role in achieving WalkAmerica budget goals. The March of Dimes realizes the value of a multi-media campaign in creating target audience impressions and message recall.
We are very pleased with the role the outdoor advertisers played in this campaign. They provided wonderful locations throughout the state. We understand that some companies even provided extra boards - an extra thank you to these generous companies! Your association coordinated this effort with the utmost professionalism and efficiency.
The March of Dimes continues to strive for the day when every baby will be born healthy. Here in Wisconsin, 1,280 babies are born each week. Each week 82 low birth weight babies are born, and 8 babies will die before their first birthday. There is still work to be done. On behalf of the babies in Wisconsin who will lead healthier lives, thank you."
Sandy Krause, Communications Director
March of Dimes WalkAmerica
---
June 18th, 2000
"On behalf of the lawyers, doctors and other health care professionals of Wisconsin, I would like to thank you and the members of your association for your contribution to the Life Planning 2000 public service campaign.
As a result of your efforts and the billboard space that your members so generously donated, thousands of Wisconsin citizens have become aware of the need to discuss and document their preferences for future medical care. The response to the campaign (especially the billboards!) has been very positive.
Again, thank you and your members for your generous contributions."
Leonard L. Loeb, Past President
State Bar of Wisconsin